LIQUID LANDSCAPE

July 2021
Audubon House, Mill Grove PA

Assistants
Julia Hihi
Nola Latty

Community Liaisons
Ricky Yanas
Jose Ortiz-Pagan

Special thanks to
Valerie Peckham, Carrie Barron, Adria Garcia, Las Artivistas, Hindu Swayamesvak Sangh

Photos
Sarah Kavage, Ricky Yanas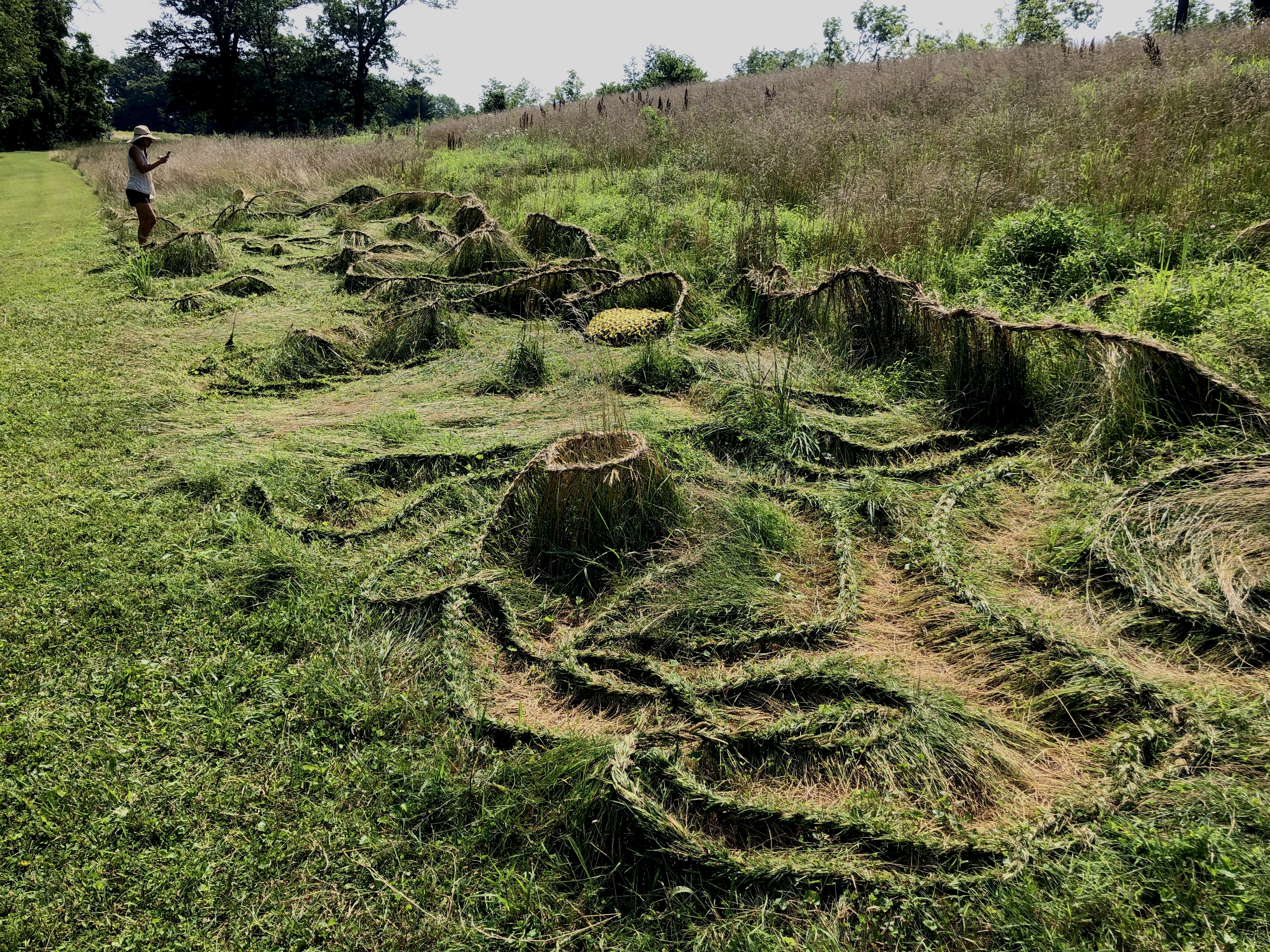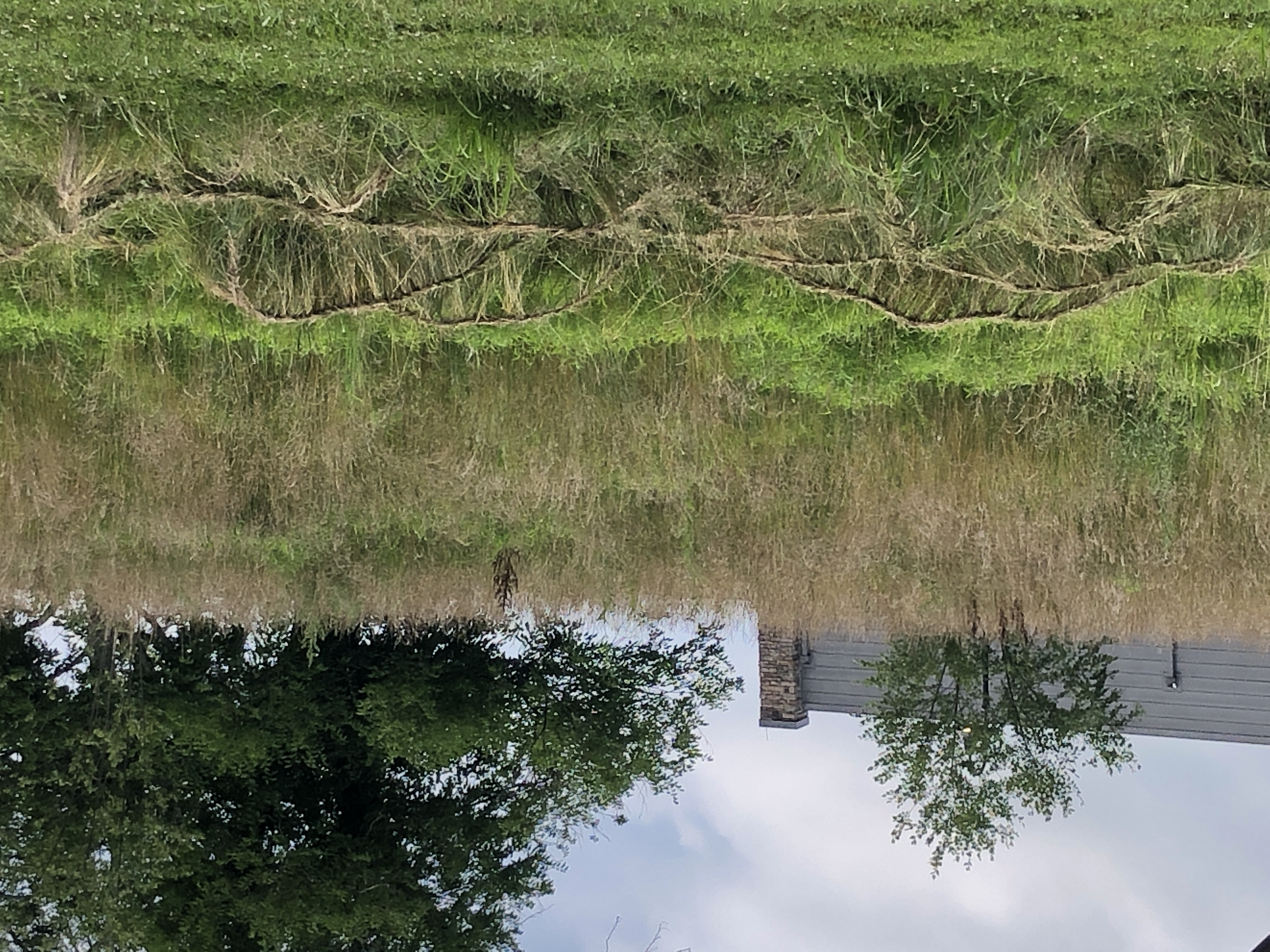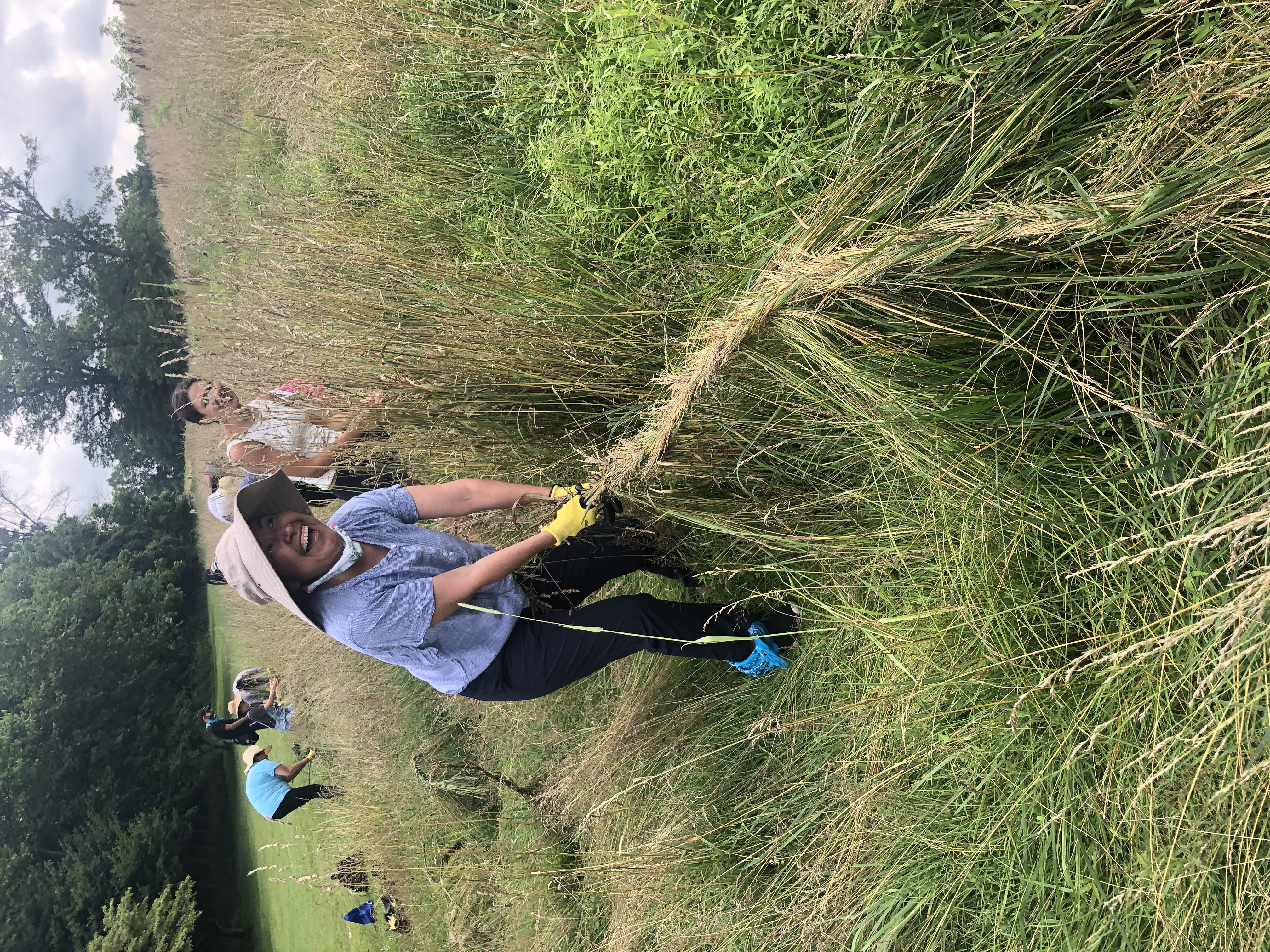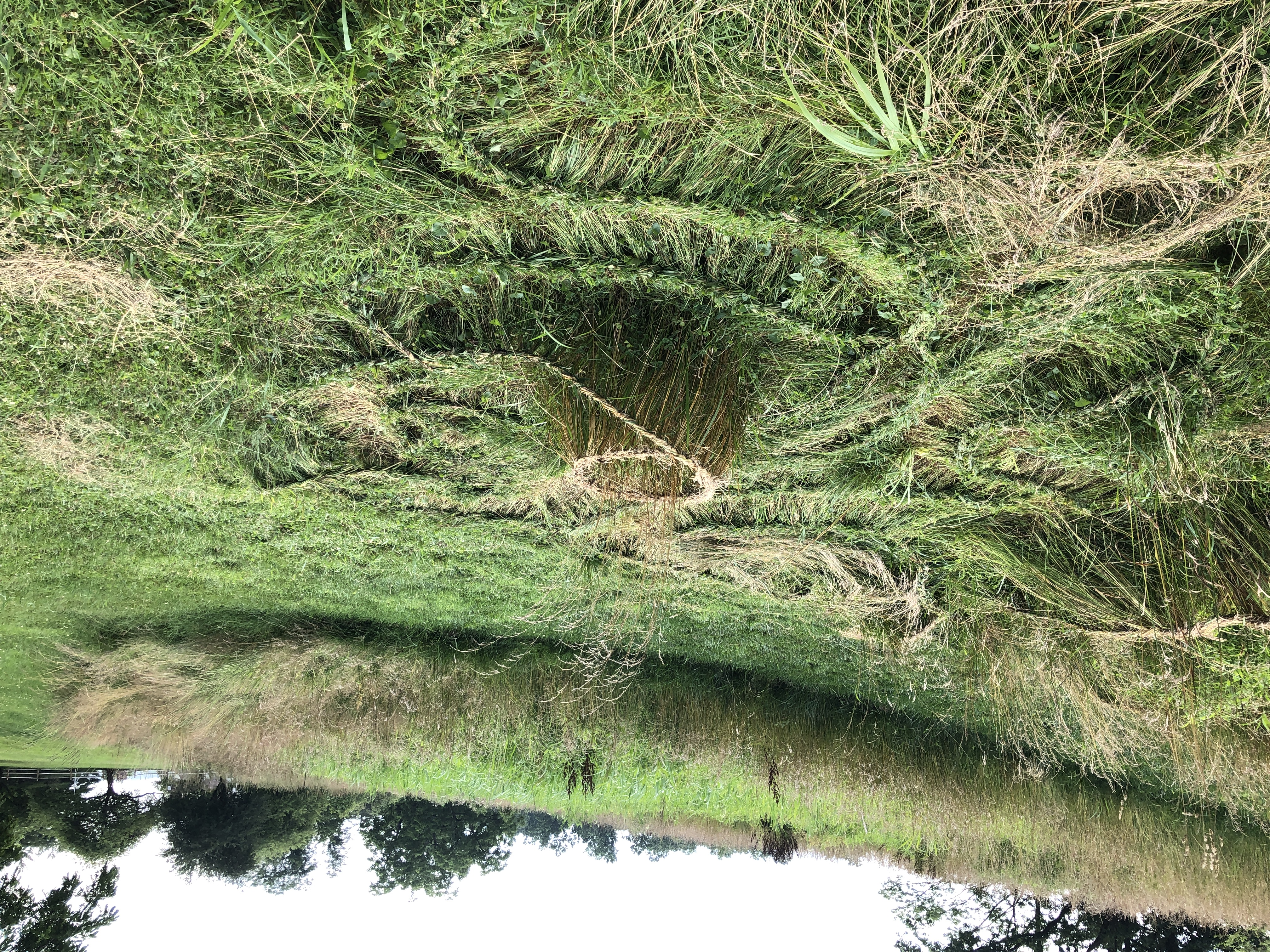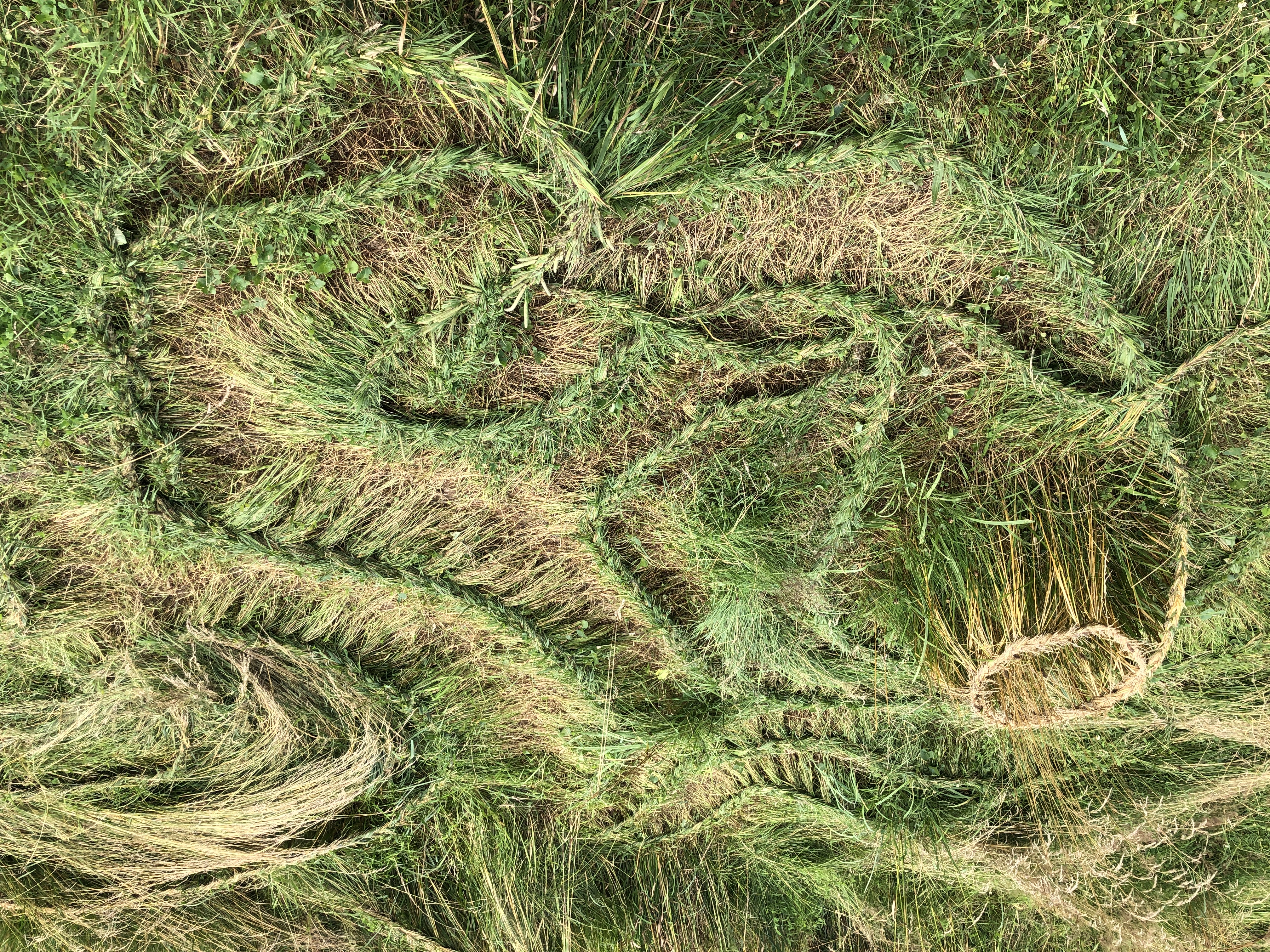 Made in-situ, these artworks are largely improvised, a moment by moment response to the specific conditions in collaboration with the landscape. For this installation, built on a hillside, the braids accentuated the natural slope and took a form that reminded us of water flowing from mountains to sea.
This project included work with two community groups in the area,
Las Artivistas
, a group of Mexican and Central American women artists, and the local chapter of
Hindu Swayamesvak Sangh
, a global service and community group. We organized workshops early in the project for each of them, the workshop with Las Artivistas helped to shape the installation. After the artwork was complete, HSS organized a daylong event focused around braiding and Las Artivistas built a large ofrenda in the meadow next to the braid and organized a Day of the Dead event.
BACK < DREAMING FIELD

NEXT > SAVANNAH ECHO