GREEN RIVER FAMILY

2023
with DirtCorps and Nicoterra Trails
Crew: Al, Andrew, Cesar, Danielle, Fedora, Jose, Kimberly, LaToya, Roseann
This project supported by a
McMillen Foundation artist fellowship
Thanks to
The City of Tukwila, King County, Seattle CityLight
Once you go upstream 10 miles or so, the Duwamish River becomes the Green. This is one legacy of all the engineering of the regional watersheds. Once upon a time, the Cedar, the Green, the White, and the Black Rivers all drained into the Duwamish. The Black mostly dried up in 1906 when the cutting of the Ship Canal lowered Lake Washingon by 9 ft; the Cedar now drains into Lake Washington. A flood caused the White River to divert south. Now, what is really one river shares two names.
These living willow sculptures along the riverbank were created in partnership with
DirtCorps
and
Nicoterra Trails,
as part of DirtCorps' ongoing restoration of this site. It was a great pleasure to work with such a skilled, thoughtful, and fun crew. The sculptures expand the restoration area and call attention to the important work being done to create better habitat along the river.
Visit
13046-10646 Green River Trail, Tukwila, WA 98188
Between the Green River Trail and the River, just south of Strander Boulevard.
This work is not easily photographed. The best way to experience it is to go see it IRL! Bring a friend, some snacks, sit under the big twisty maple tree and enjoy the river. The work will grow up and look different every time.
THE BUILD, DAY BY DAY
DAY 1 - TUESDAY 3/21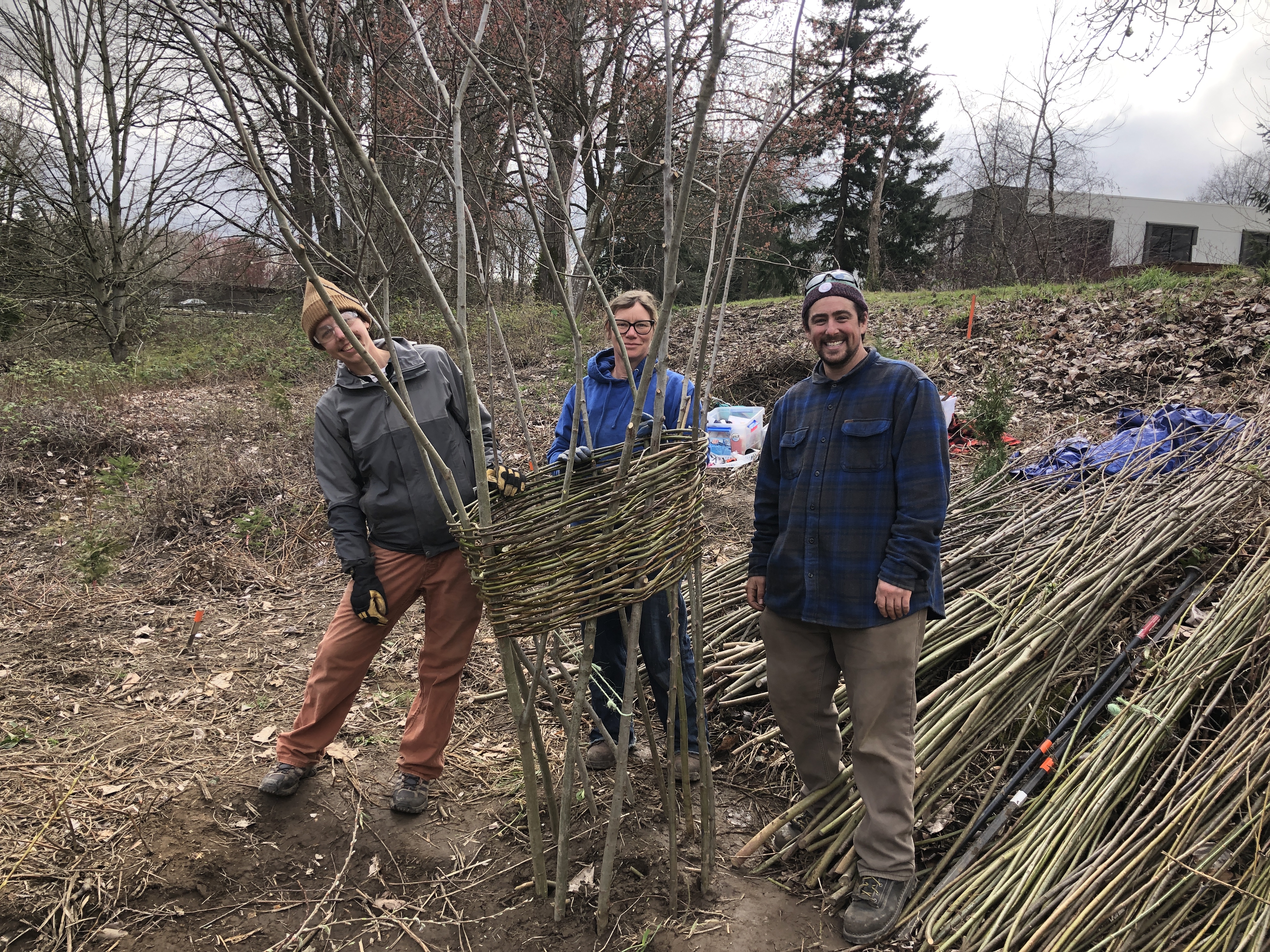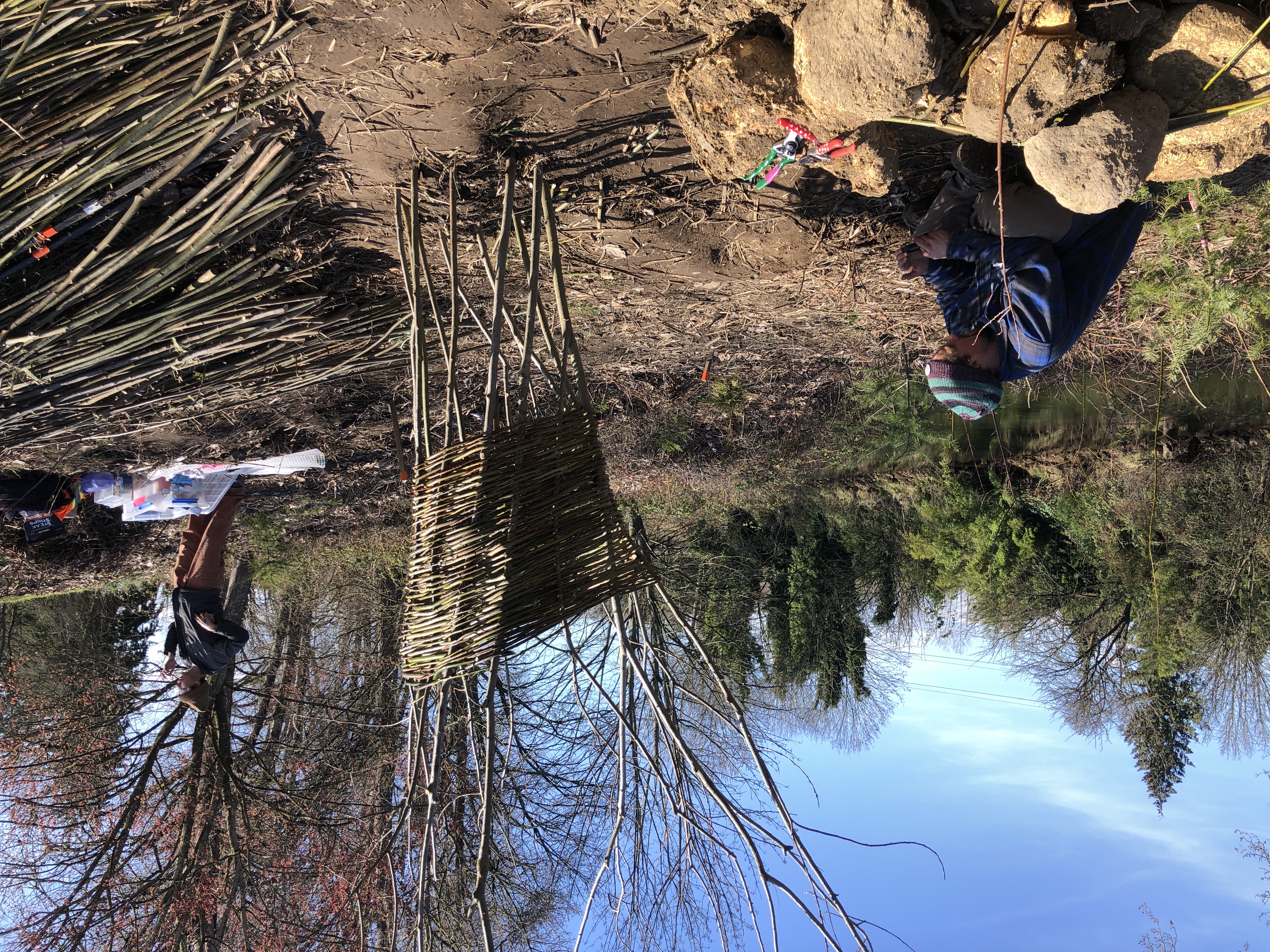 DAY 2 - WEDNESDAY 3/22
DAY 3 - THURSDAY 3/23

DAY 4 - FRIDAY 3/24