LENAPEHOKING

From 2018-2021, I served as a lead artist for Lenapehoking~Watershed, an ambitious project about the Delaware River Watershed (located entirely within Lenapehoking, the land of the Lenape people). The work was commissioned by the
Alliance for Watershed Education
, a network of organizations focused on land and water restoration. The result,
Water Spirit,
was a series of site specific art projects at 15 sites that centered on Philadelphia and spanned 3 states. The artworks were made of simple plant materials that had a relationship to each of the sites, and were designed to serve as welcoming public space. Companion programming and social engagement were a part of each project, developed in collaboration with a team of Community Liaisons.
I envisioned the project as a giant scale exhibition that would activate the watershed in people's imagination, whether they saw just one of the artworks or many of them. The works were all ephemeral, and touched on issues of land and water repair, the movement of plants and people, and land based traditions of making, growing, and building. The different materials used call attention to ecological dynamics and create threads of connection between the sites.
This project was a colossal physical and emotional undertaking. I could not have done it without the support of so many wonderful folks who went way above and beyond to make it all happen:
Our Philly based project team of artists: Project Director Teresa Jaynes, Priscilla Bell, Jose Ortiz Pagan, Asimina Chremos, Felipe Chor, Kieran Riley Abbott, Leon Rainbow, Kiriaki Anastasiadis, and Ricky Yanas.
All of the crew members on the builds, who showed up with can-do attitudes and a spirit of fun, collaboration, and hard work.

The staff at the sites who contributed time and knowledge, and stayed open to learning and doing new things.

Trinity Norwood and Priscilla Bell, who generously advised on the area's Indigenous history, protocol for working with the Lenape Tribes, and suggested using the place name Lenapehoking in the project title.

Robert Zverina was my main source of steadfast support and fierce love, start to finish; he held me together when it felt like everything was falling apart, figured out how to build what was in my head, celeberated every success, and documented it all.

Deanne Bednar of Strawbale Studio taught me thatching and inspired me to keep learning and living outdoors, even when it's 20 below.

Collaborators Logan Davis (The Future is Open Ended), Yaroub Al Obaidi (Al Mudhif), and Aymar Ccopacatty (Arc) generously shared their knowledge and were a delight to work with.

Helen Cunningham hosted me in her home over and over again and infused those times with her warm and joyous presence.

I'm also grateful for a long friendship with Adria Garcia, and all the time that we spent in the fields together, sweating, swimming, creating, and talking. In so many ways those experiences and ideas laid the foundation for this.
If you click through the individual pages they below go through the sculptures in the order that I created them. As of 2022, a lot of the artworks have decayed, but many of them are still going strong. If you're in the Philadelphia area, this
map of locations
shows the installations and has notes about the current status of each one.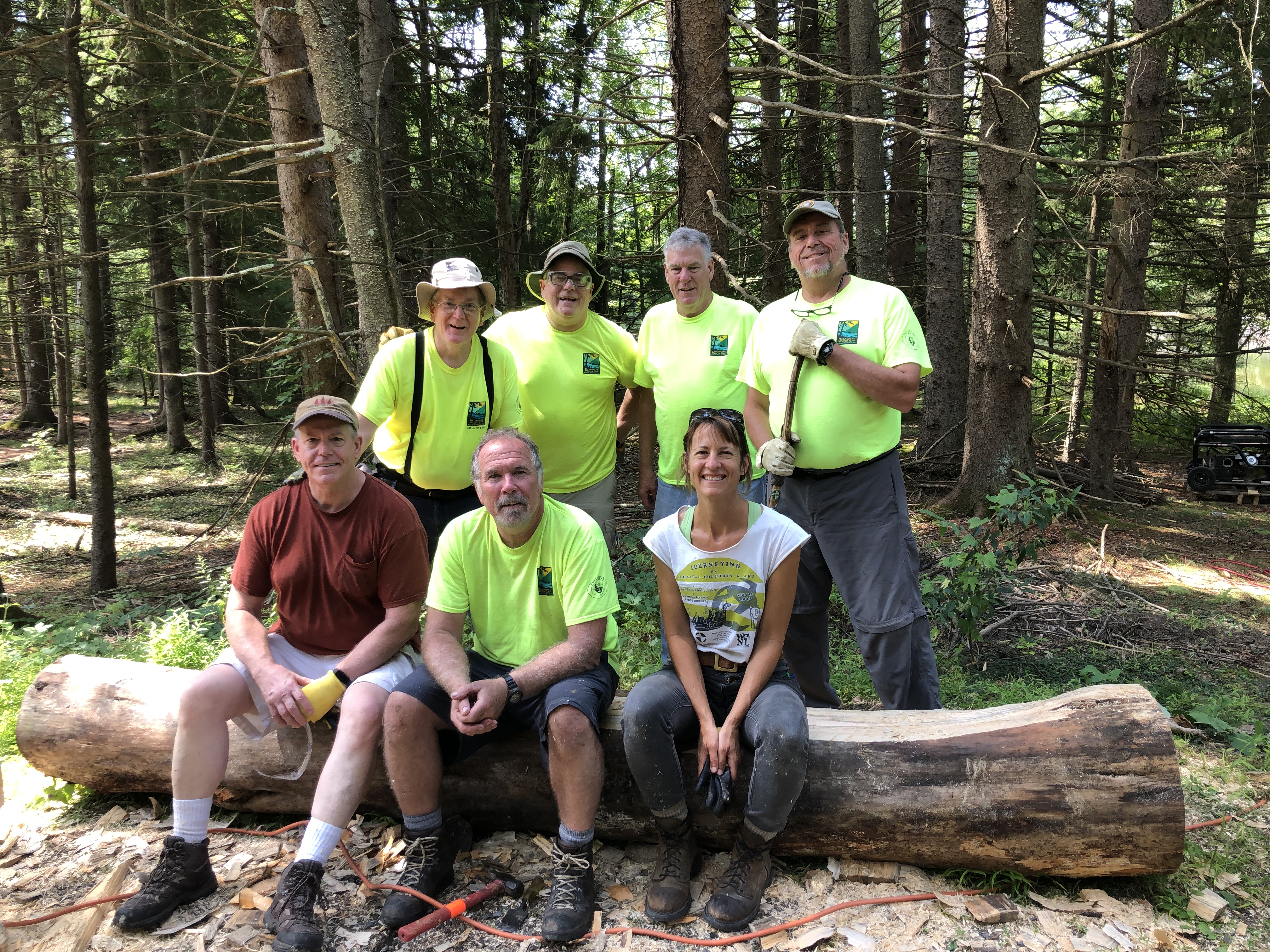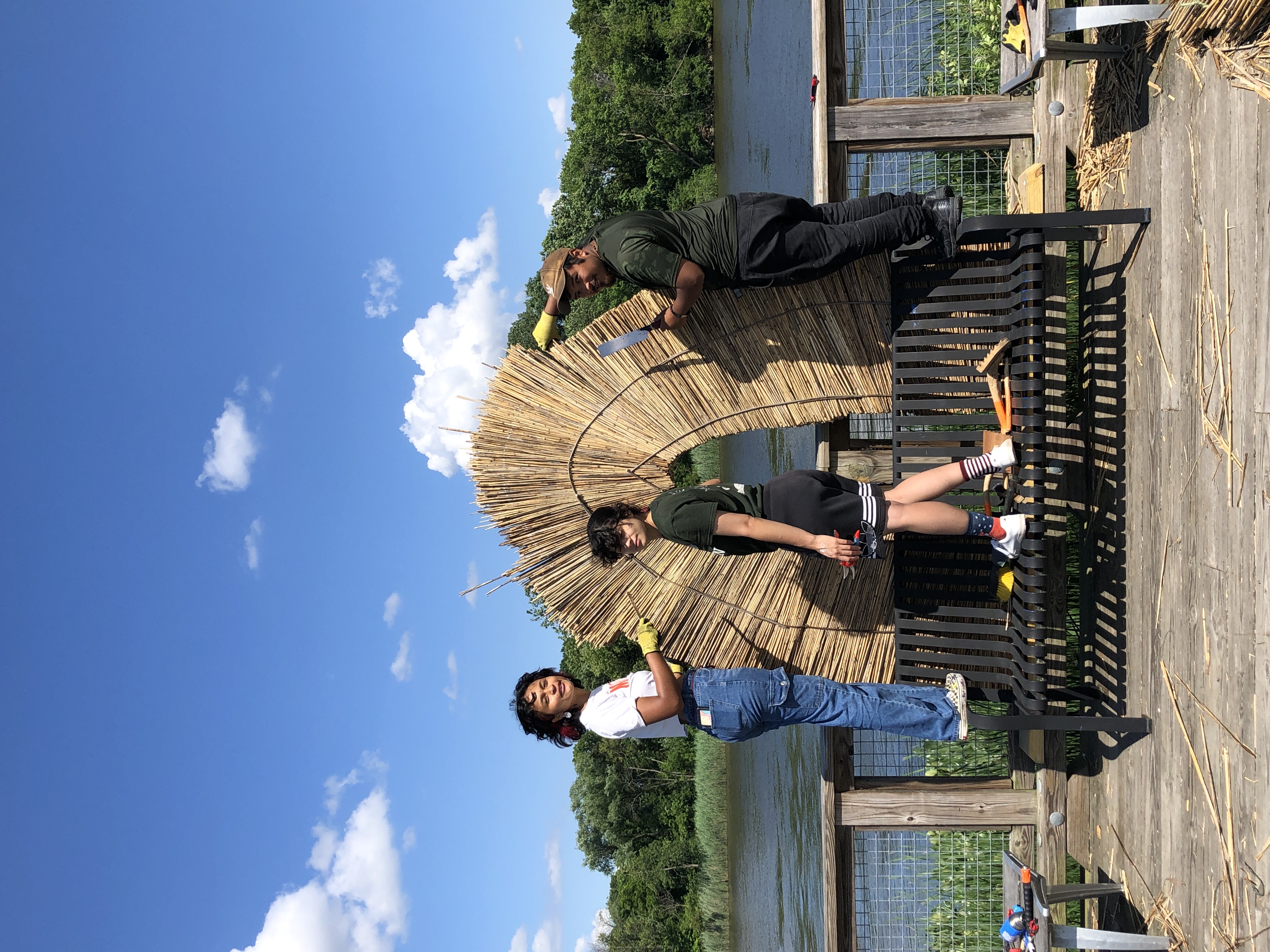 BACK < LENAPEHOKING PROJECTS
NEXT > WETLANDS IMPROV