WETLANDS IMPROV

March 2021
Berks Nature, Reading PA

Assistant
Dreya Kay

Community Liaisons
Jose Ortiz Pagan, Ricky Yanas

Photos
Robert Zverina, Sarah Kavage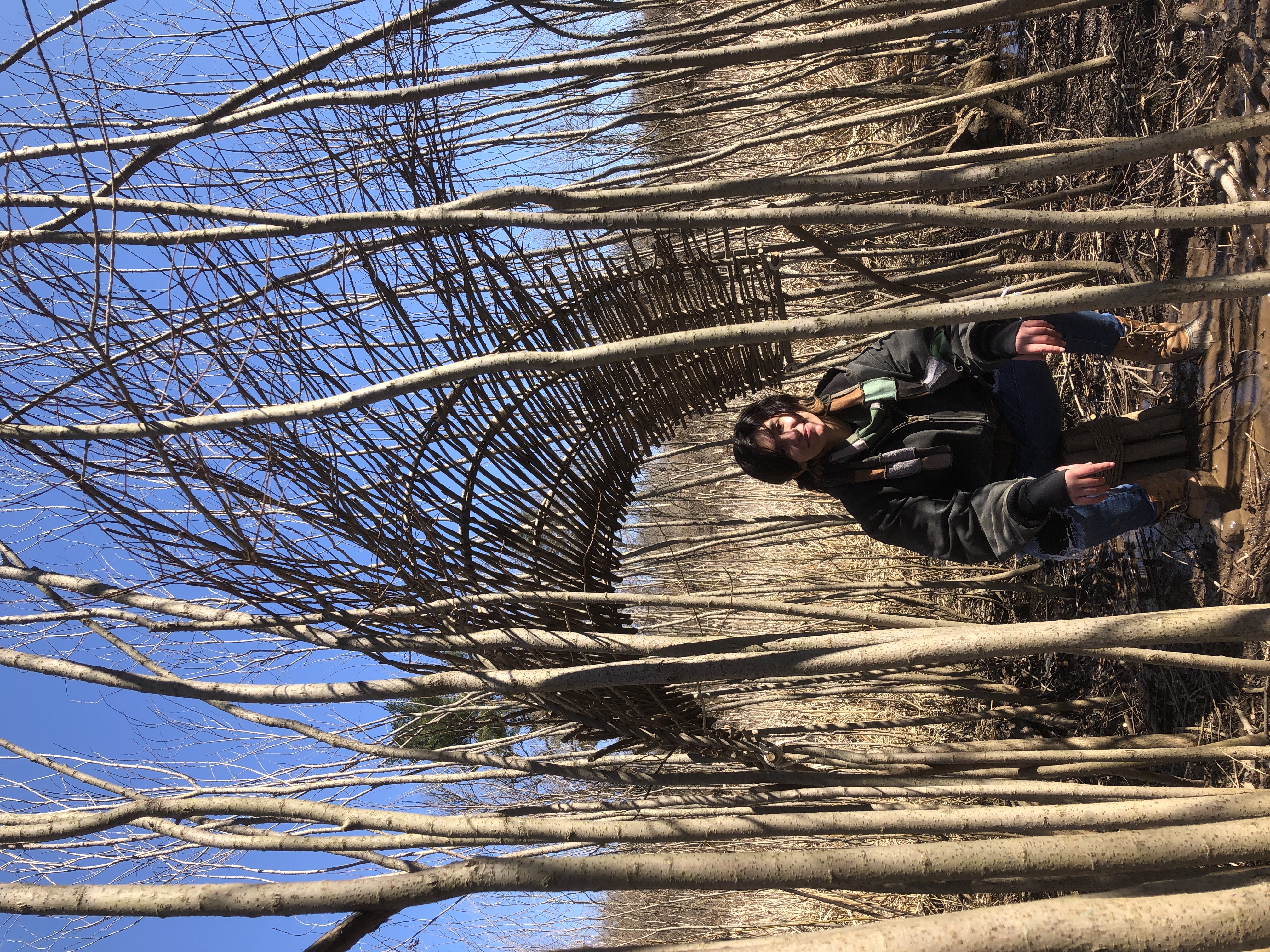 Completely improvised, this piece was created in a patch of tall willow. We harvested the willow on site and created an immersive world within the willow patch to explore, sit, and observe the surrounding wetland and meadow.
The distinctive song of Red Winged Blackbirds provided the soundtrack for the build and inspiration for the form. Berks' Senior Ecologist Larry Lloyd told us (among other things) "Don't fight the site," and this simple reminder to work with what nature is already doing elegantly articulated a guiding principle for the project.
That fall, Philadelphia-based Afrofuturist writer, filmmaker, poet and Assistant Programs Director at Cinespeak
Vernon Jordan III
led a two day, free outdoor filmmaking workshop in partnership with
Barrio Alegria
,
Berks Nature
, and
Cinespeak
.
BACK TO LENAPEHOKING PROJECTS
NEXT UP >
PROJECTS > A CONVERSATION