MIGRATION

May 2021
John Heinz National Wildlife Reguge, Philadelphia PA


Assistant
Hannah DeClercq
Nola Latty

Carpentry
Robert Zverina

Community Liaison
Priscilla Bell

Special thanks to
The Mobilize Green Youth Crews, Phrag Fest volunteers and the entire staff at the refuge, Moore College and Daniel Tucker

Photos
Robert Zverina, Marley Myers, Sarah Kavage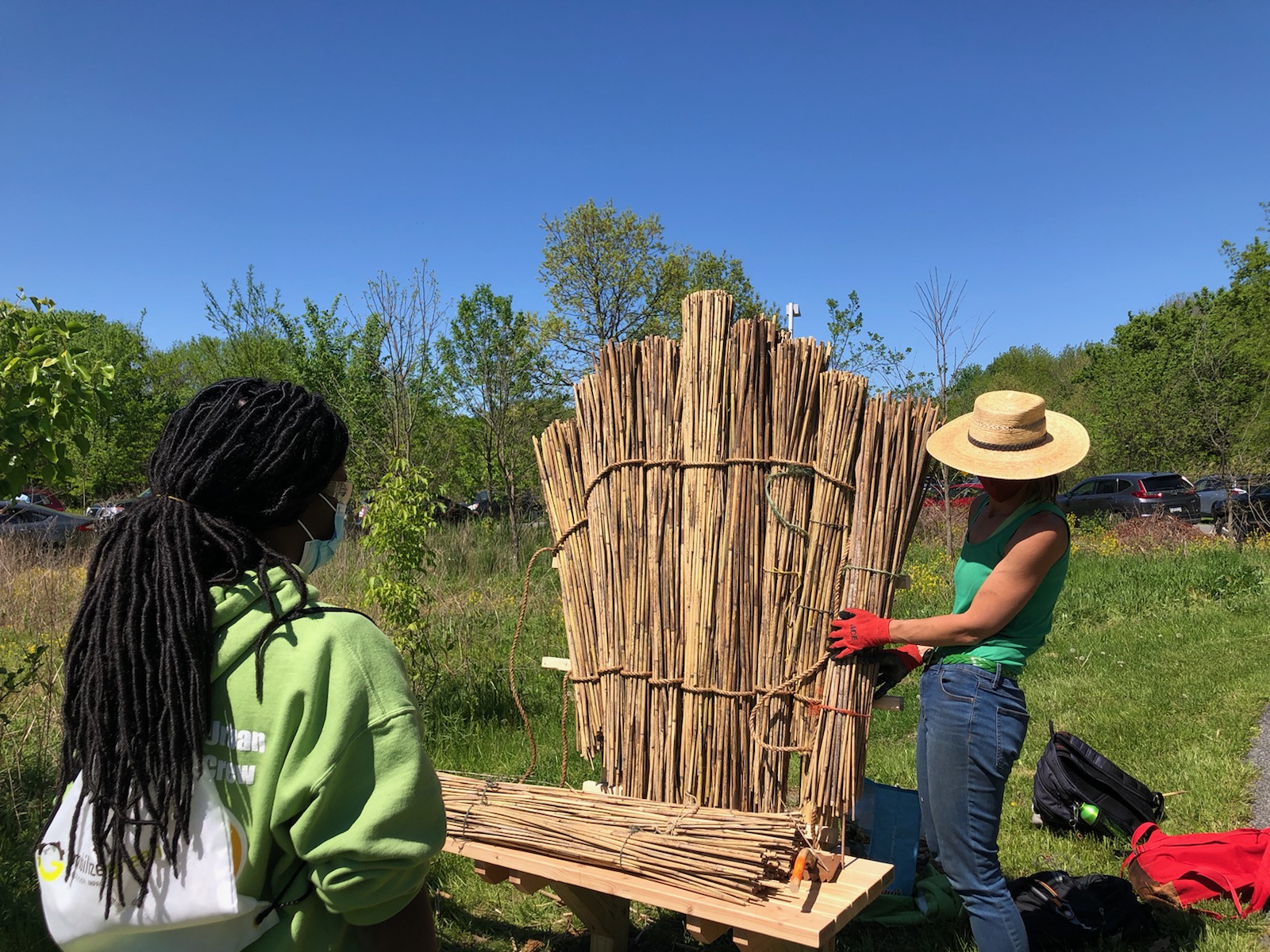 These benches were created in response to the abundant bird life found at the
John Heinz Wildlife Refuge
, which is located along a major bird migration route. The work has become a fixture at the refuge, turning a previously underused area into a popular photo and picnic spot.
The benches were made with Phragmites reed, which is a prominent (yet unwanted) part of the landscape at the Refuge, and the harvests contributed to efforts to restore native habitat.
The movement of plants, people, and animals is a constant throughout history - Phragmites is native to Europe and the Middle East, with many traditional uses. The Phragmites that dominates many wetlands in the US today was likely introduced with European colonization, and followed disturbed ecosystems and transportation networks across the continent.
The reed we used was harvested from the refuge by volunteers and the Mobilize Green youth crew. The youth crew also helped to build the benches. It was a treat to work and be in conversation with these engaged, thoughtful, and creative young folks.
Producers Damion (Dame) Ward and Yaya Horne at
Tiny Room for Elephants
served as artists in residence at Heinz, organizing a special Juneteenth edition of the annual Solstice celebration at the refuge.

BACK < PORTAL