TUKWILA AiR
2019-2022

In 2018,

Olisa Enrico

and I were selected as Tukwila's first two artists in residence. My focus was on the Duwamish River. We were given a small budget for creating public programming and artwork, and served as part time city employees for a year. We were welcomed and supported as we tried to build relationships, learn, and navigate this small, incredibly diverse city along the river. Here's some of what I did with my budget and time.

Photos

Bruce Clayton Tom, Sarah Kavage


Video


Jeff Encke
Confluence Tukwila: Rivers
Presentations by Paulina Lopez, De'Sean Quinn, Emma Sanchez, Sophorn Sim, and Ken Workman (Duwamish) at Tukwila's Sullivan Center. Confluence Tukwila is a storytelling event series presented by
Action Tukwila
, a community group; I curated and emceed this edition.
---
Nature Storytelling
was a series of 3 public outdoor storytelling workshops, each led by a prominent storyteller and focused on a different storytelling tradition.
Paul Che Oke Ten Wagner
(Saanich), storyteller and musician
Black Stax
, musicians and lyricists
Kathleen Flenniken
, poet
---
Welcome the Water
brought the community together to honor of the water, the Duwamish River, the salmon, and the change of the seasons. Artists included
Roldy Aguero Ablao
,
Roquin-Jon Quichocho
Siongco
,
Adria Garcia
, and
Chelsea Hendrickson
.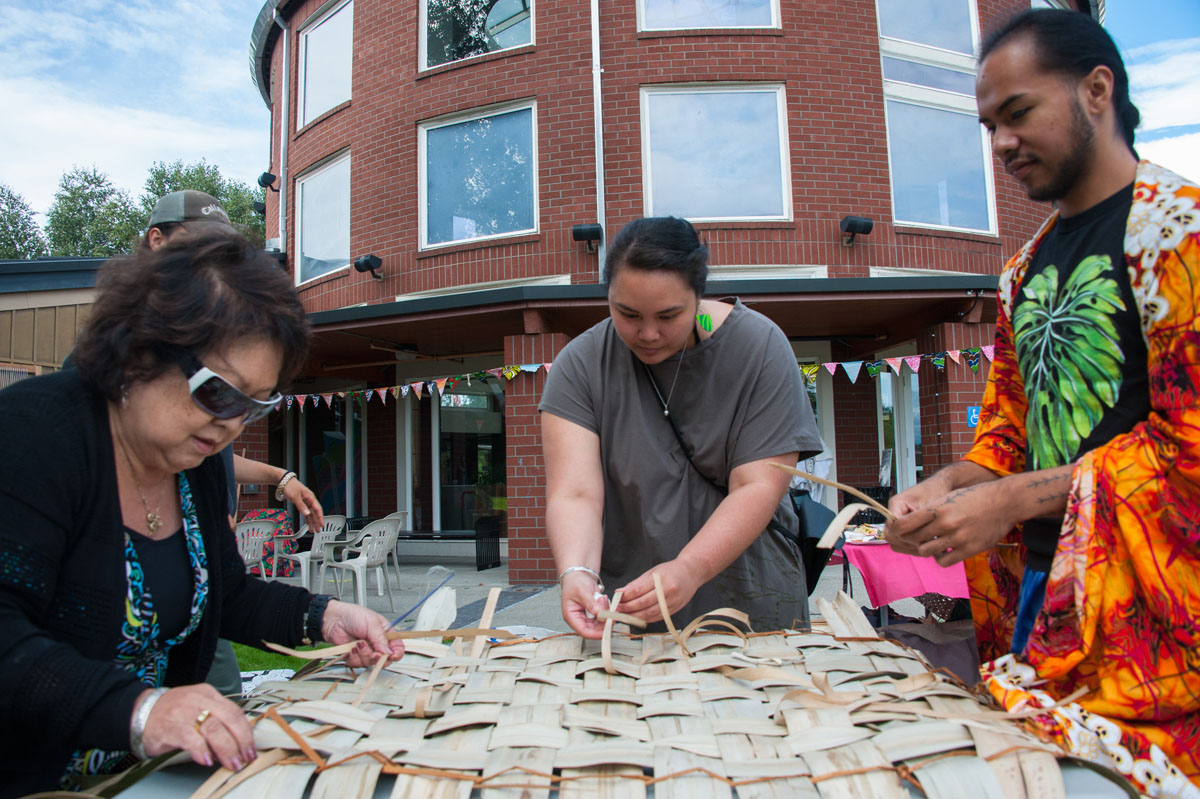 Photos by Bruce Clayton Tom
---
Hello River Mural
We made this mural on the riverside trail at the Tukwila Community Center! I worked with young folks at the community center to design and paint the mural.
Here's a picture of it from the air,
as part of a Seattle Met photo essay by David Ryder.