AL MUDHIF - A CONFLUENCE

With collaborator Yaroub Al Obaidi

June 2021
Schuylkill Center for Environmental Education, Philadelphia PA

Al Mudhif Builder
Mohaned Al Obaidi

Carpenter
Robert Zverina

Assistants
Noah Gallo-Brown
Brenda Howell
José Miguel Terradas Esplugas

Community Liaisons
Priscilla Bell
Ricky Yanas

Special thanks to
All of the volunteer phrag harvesters and Mudhif builders; staff at the Schuylkill Center; Tina Plokarz; Friends of the Roxborough Reservoir, John Heinz Wildlife Refuge, and the Philadelphia VA Medical Center

Photos
Robert Zverina, Sarah Kavage, Brenda Howell, Ricky Yanas, Bastiaan Slabbers


A
mudhif
is a traditional Southern Iraqi structure, made entirely out of bundled and woven Phragmites reed, that serves as a hospitality and gathering space. Phragmites is an invasive plant in the US, and native to the Middle East and Europe. Our mudhif was made with locally harvested Phragmites, and is possibly the first such structure in North America. It was an honor to work with and learn from Yaroub and Mohaned as we navigated the challenges of building such a structure in the woods of Lenapehoking. I made the bench to contribute something based in my own European ancestry, and also to honor the feminine presence that surrounds this structure. Although Iraqi women are not traditionally allowed in mudhifs in Iraq, they weave the roofs and walls - a highly skilled job, and one that we were not able to replicate.
Al Mudhif served as a space for healing and dialogue and welcomed anyone who showed up. However, the predominant focus was on Iraq War veterans and Iraqi refugees, building on Yaroub's work in these two communities. Building
Al Mudhif
brought together volunteers with many different backgrounds and experiences in the service of recreating this 5,000 year-old community space.
Al Mudhif was damaged by Hurricane Ida that hit Philadelphia at the beginning of September. At the end of winter, the extent of the decay and hurricane damage were extensive enough that we made the decision to dismantle it on Memorial Day, 2022 - one year exactly from when we started building it.
The structure was accompanied by a
group exhibition in the Schuykill Center's gallery
, curated by Tina Plokarz, as well as an entire season of programming. Additional funding from the Velocity Foundation expanded the programming into 2022 and funded the publication of a book about the project, forthcoming in late 2022 / early 2023.
Al Mudhif - A Confluence
is dedicated to the veterans of the US wars in Iraq and to the Iraqi people, especially the refugees from the US wars.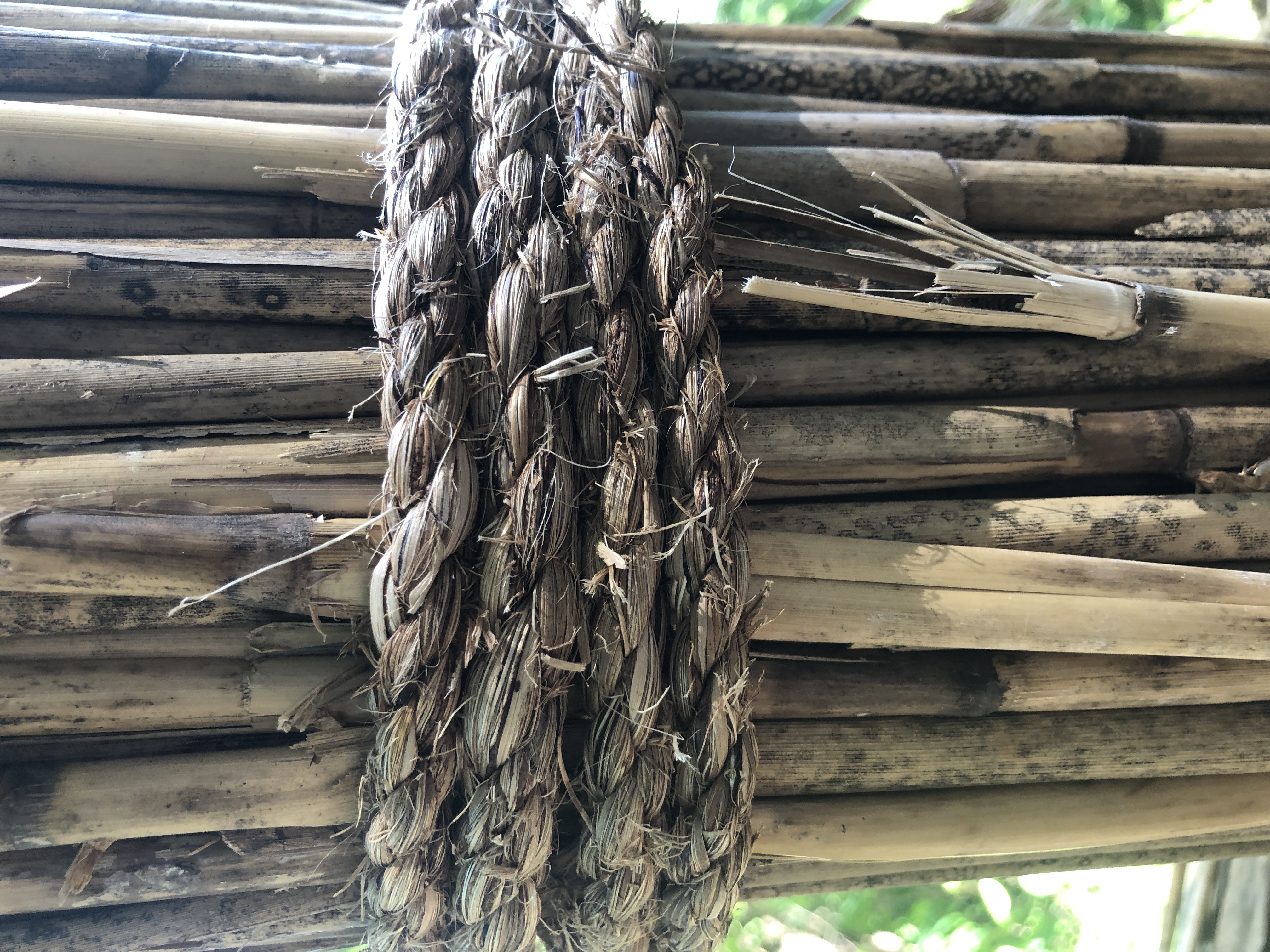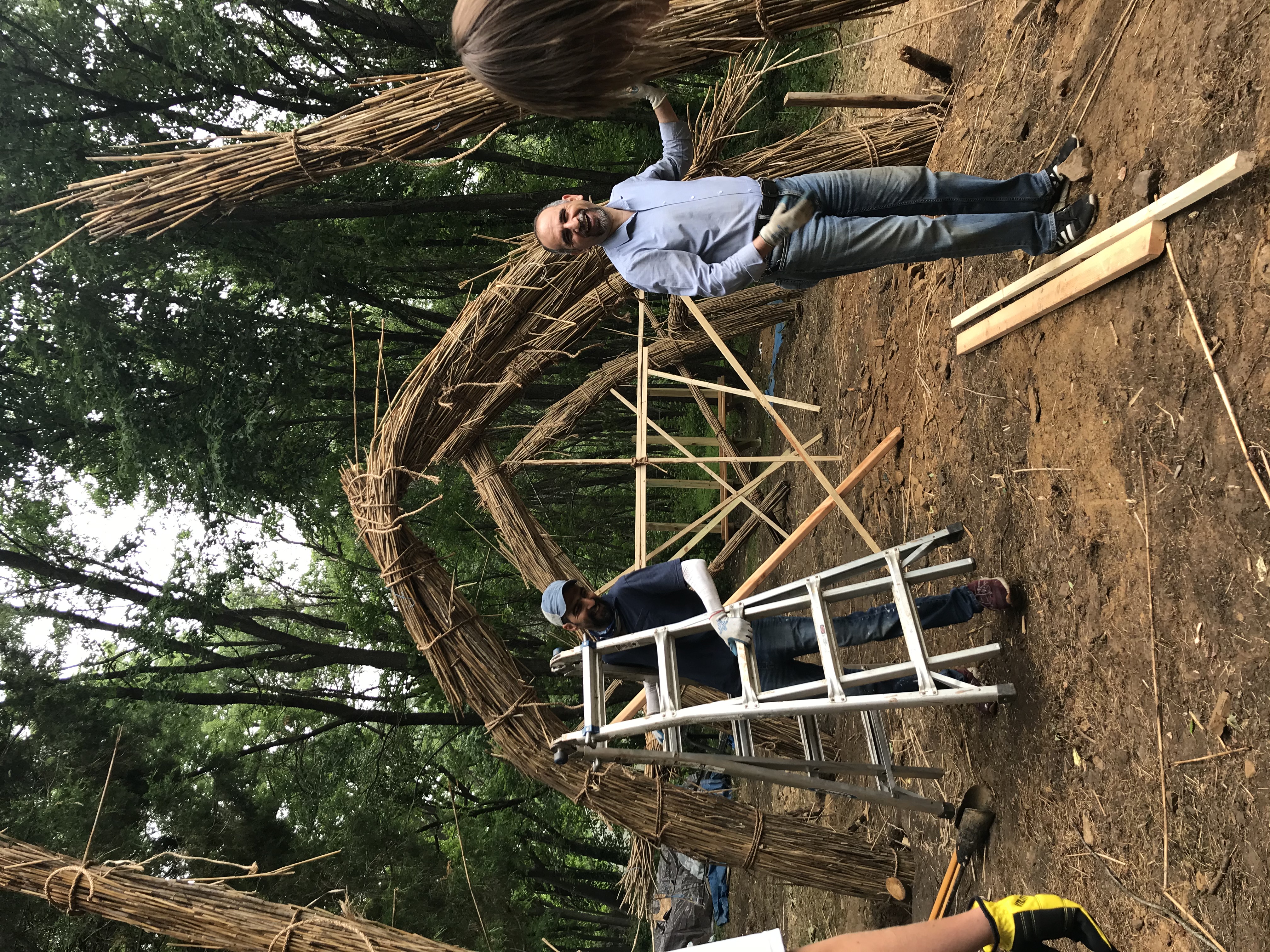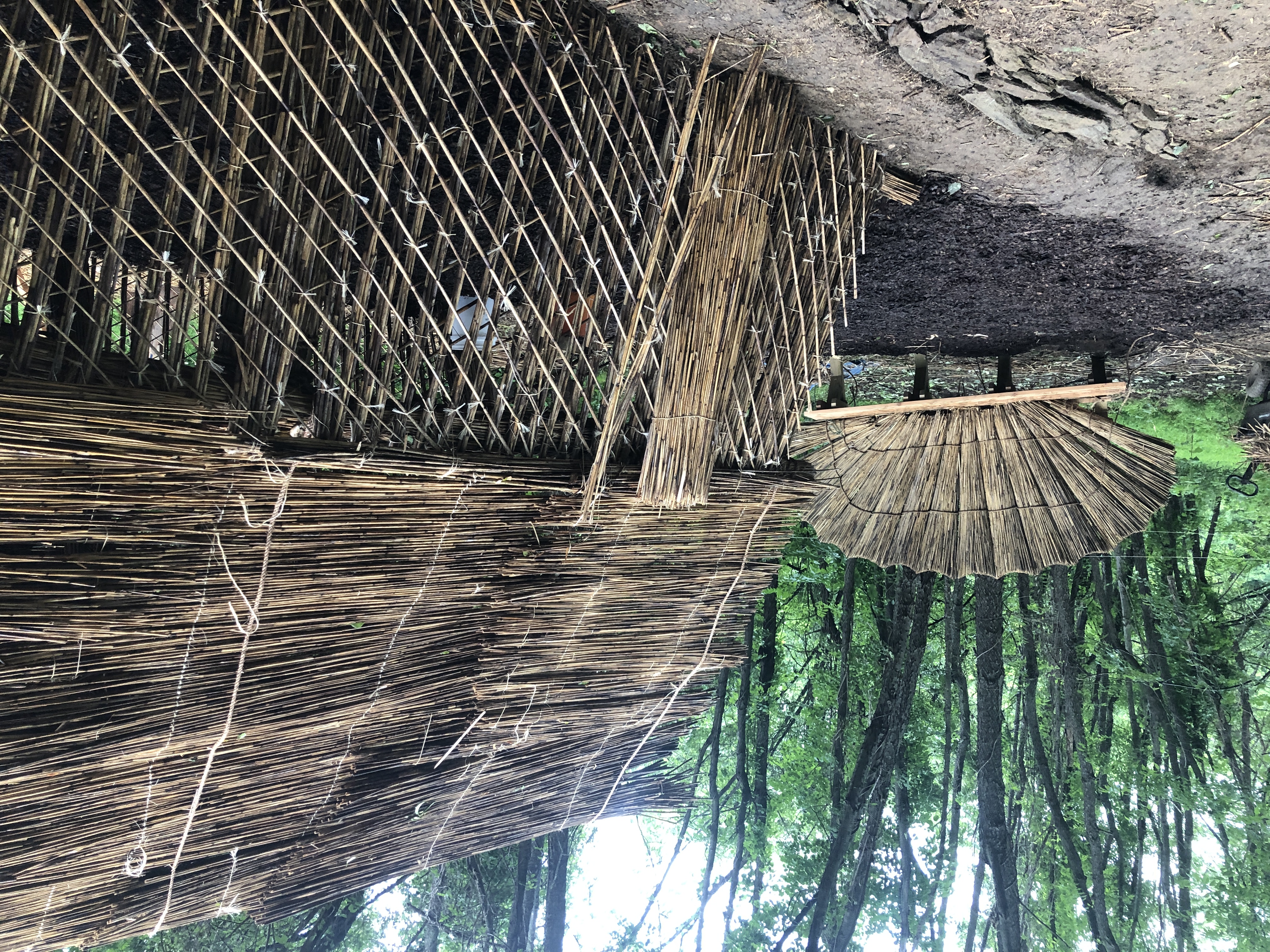 BACK < CHRISTINA SUN CATCHER